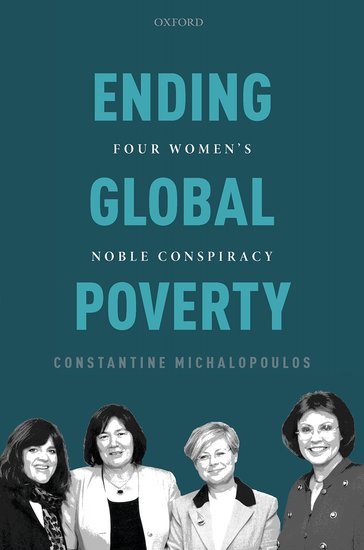 Clare's work whilst Secretary of State for International Development and her relationships with female contemporaries in other European governments committed to new approaches towards international development is analysed in a forthcoming publication Ending Global Poverty: Four Women's Noble Conspiracy, by Constantine Michalopoulos and published by Oxford University Press.

From the publisher:
Ending poverty continues to be a major challenge for the global community. It is as relevant today as it was two decades ago, when four women rose to prominent positions as ministers in charge of international development in their governments. Ending Global Poverty: Four Women's Noble Conspiracy tells the story of Eveline Herfkens from the Netherlands, Hilde F. Johnson from Norway, Clare Short from the United Kingdom, and Heidemarie Wieczorek-Zeul from Germany who joined forces to challenge the establishment policies of international institutions.
Named for the Norwegian Abbey where the formalized their collaboration in 1999, the so-called Utstein Four embarked on a 'conspiracy of implementation', using foreign aid as a tool to end global poverty, rather than pursue narrow political or commercial interests. They helped achieve primary education for women, used developing countries' debt relief to lift individuals out of poverty, and put development partners in charge of setting priorities and implementing programs of assistance. Their story of female empowerment and the importance of working together is a crucial lesson, and Ending Global Poverty focuses on the implications of this for today's development practices, including the struggle to achieve the 2030 Sustainable Development Goals.
The Utstein Four's collaboration lasted for only about half a dozen years but their influence continues to be felt. Much has been achieved but some lessons have been forgotten and large challenges remain. Ending Global Poverty: Four Women's Nobel Conspiracy considers the lasting legacy of the Utstein group and the lessons that their experience offers to a new generation of leaders as they work to eradicate global poverty and achieve sustainable development.
The book is set for publication in April this year. You can pre-order and learn more about the book here.
Posted by Site Administrator.