I went to the LSE on 25th January to join the panel at the launch of Alex de Waal's book Mass Starvation – The History and Future of Famine.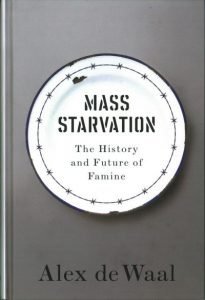 It is a very important book.  It is informative, readable, thoughtful and thought provoking.  It summarises the history of famine, the reasons why there has been enormous progress in the last 30 years and his fears that this progress may not be maintained.
I recommend that everyone interested in development and the progress of humanity should read it.
Photo credit: DFID UNICEF field hospital Menik Farm IDP Camp, Sri Lanka, 2009.